here are many sad things about coming back from holidays. For one, it's the beginning of the end for that glowy skin you only get after about a week away from your desk and in the fresh air. But with a little prep and a bit of shimmer, you can fake that dewy look all year. Here is how I do it.
Step one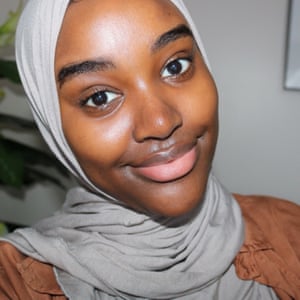 Prepping your skin is the most essential part of this process. I use exfoliators and pore-cleansing masks as part of my regular routine, which helps other products sink into my skin easily. My favourite is NSPA's glow mud mask (Asda, £7). I also use a combination smoothing lightweight emulsion moisturiser (Bare minerals, £30), which adds loads of dewiness but has a lightweight texture that feels comfortable on the skin.
Step two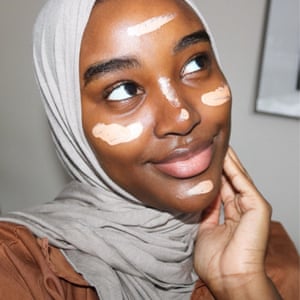 Apply a liquid illuminator all over your face as a base. I like the Buxom Cosmetics liquid highlighter in Divine Goddess (Debenhams, £21) for a really subtle "wet skin" glow.
Step three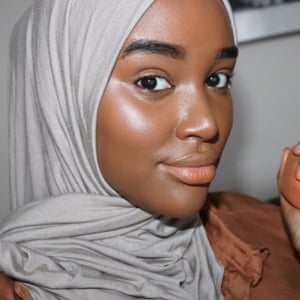 I use a Real Techniques sponge (Superdrug, £3.99) to blend my foundation properly without leaving too much excess on my face. My favourite for a natural dewy look is the Bare Minerals bare skin foundation in the colour Walnut (Bare Minerals, £28).
Step four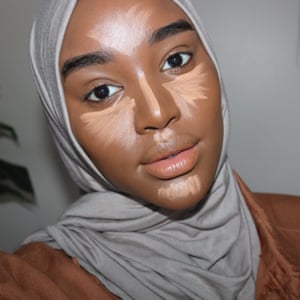 I use concealer under my eyes, down my nose, and on the centre of my chin, which brightens the places the sunlight naturally hits my face. Decide where to put your concealer depending on your face shape. I use Too Faced born this way concealer in Medium tan (Debenhams, £20), which stays dewy even when it has been set with powder. I use pressed transluscent powder, rather than loose, such as Inglot Cosmetics HD pressed powder in shade 404 (Inglot, £12).
Step five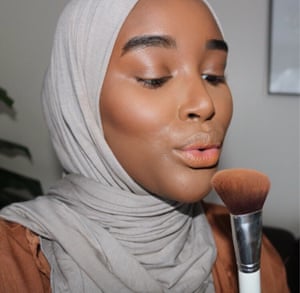 For extra glow I add a light contour to my cheeks using the Buxom Cosmetics hot escapes bronzer in the shade Maldives (Debenhams, £21). To bring back warmth to my skin, I add a touch of blusher, then complete by dusting a shimmery golden highlight on the highest point of my cheekbone, and the tip of my nose. Focus this shimmery highlight on the areas you want to enhance and bring forward. I love to use the Nip+Fab travel palette in Medium/Dark 2 (Superdrug, £9.95) which has the contour, blush and highlight in one.
Step six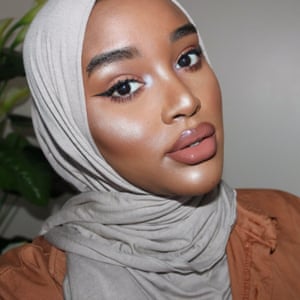 Finally, add a little bit of a shimmery lip gloss to compliment your dewy skin. I am using the Buxom cosmetics lip polish in Sugar (Debenhams, £15) on top of my Nip+Fab lip liner in Espresso (Superdrug, £5.95).